Terminal Cancer Healed in 7 Days
Find out how this man was healed of terminal cancer in a week.
Categories: Health
My dad was at the point of death. The doctors had given up on him. It was totally the end game for him -- terminal cancer. But in seven days, my dad was healed.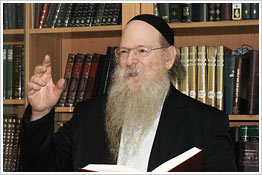 I had come to his home to be near him. He had round-the-clock nursing care at home. One day I was out walking and went into a bookstore full of books on the Bible and healing. After talking about my dad's situation with a woman who was an attendant there, I felt an absolute sense of love and kindness. I was convinced that my dad was going to be healed. I told him so!
I continued to study and pray and learn and was filled by the thought of Love. After three days, my dad wanted to eat for the first time in a few months. So I brought him food and drinks (and kept bringing him different foods each day). Then he started walking with a walker. On day six, my dad wanted to take control of his life again. So on day seven, he got a check-up at the hospital to prove he was physically and mentally capable of managing his own affairs. He was.
I didn't know exactly how he was healed, but I knew God had healed him. God is the great healer. I witnessed my dad's powerful healing. I participated in the resurrection of my father. This healing impacted me so much that I set out to learn and understand the truth. My thought was opened up to the whole image and likeness of God in a very powerful way -- including the recovery of many family members and associates.
The ideas I kept learning kept blessing my life. I had studied for forty years and always thought there was another step. I had tried to extrapolate into the spiritual and suddenly was aware of the healing power. The Kabala had prepared me for seeing the transcendence of everything into Mind, Spirit, Truth.
There's such a long story of the spiritualization of thought, which the Bible relates -- beginning with the flood wiping out the idols, continuing with the progression of the patriarchs, and moving through the inspiration and healings of the later prophets. And the healing thought continues throughout different cultures and religions. The healing principles of God, Love, are for everyone.