Love in Troubled Times
Gratitude breaks through long-term depression and suicidal thoughts.
A friend of mine went through a very rough time and hit such a low point that she thought seriously of ending her life. I was her roommate, and one night in particular, I realized she was on the brink of self-destruction. After many hours of trying to talk her out of the deep, dark cave she was in, I felt weary and completely at a loss for what more to do – there seemed to be no way to change my friend's perspective.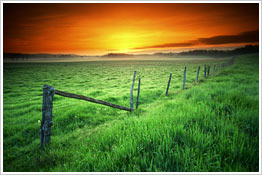 In despair, I turned to my Bible and wondered what I could share that would inspire us both. She is Jewish, I am Christian, and the gulf between us loomed larger than ever at that moment. Instantly, I thought of all the songs David wrote from the depths of despair and how often he began with praising God.
I found and read aloud the opening verses of Psalms 23: "The Lord is my Shepherd, I shall not want. He maketh me to lie down in green pastures. He leadeth me beside still waters. He restoreth my soul." Stopping there, I asked my friend to think of ten reasons to be grateful right then and there. But, she was sobbing and couldn't think of one thing.
I insisted, and then started the list for her: I knew how much her parents meant to her -- she was an only child. I knew she loved to play tennis -- she was on the Varsity team. I knew she loved what she was learning in college and that she wanted to be a doctor in order to help others.
There was a long pause as these first three items on the list sank in and then slowly, but surely, quieted her sobs. Finally, she spoke, "I'm grateful for my dog who loves me no matter what, and for my friends who love me even though I don't deserve it, and for you for being here and caring so much." It was a start!
As we added to the list of good in her experience, it was impossible not to see that her life was full and purposeful and definitely worth living. That long, long night ended with the dawn of a new day in both of our hearts. She never had to battle those despair demons again, although she had faced them for months until that night. We both realized the power of love, which is the basis for gratitude, and we added to our lists many times after that.