Jaw Straightened, Wisdom Teeth Healed
A woman shares a dental healing she experienced and the truths she discovered in the process.
Categories: Health
Several years ago I was experiencing pain in my jaw. I had a regular dentist appointment for cleaning, and when he asked if I was having any problems, I was honest and told him about the discomfort. He took X-rays and said the problem was my wisdom teeth. The X-ray showed that they were coming in crooked, and he said they would have to be pulled out.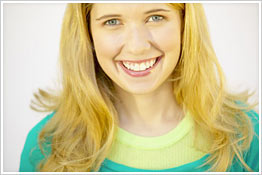 When I heard that, I was not afraid because I knew it was not part of my life. The dentist and his assistants spent some time looking at my teeth and writing things down in my file. Then they let me go.
I began to think about what it means to be straight. In the book of Isaiah, we read: "Every valley shall be exalted, and every mountain and hill shall be made low: and the crooked shall be made straight, and the rough places plain: And the glory of the Lord shall be revealed, and all flesh shall see it together: for the mouth of the Lord hath spoken it" (Isa. 40: 4-5).
To be spiritually straight means to focus my thoughts on God. It means holding to the spiritual truth about people who come into my experience. I saw that "the crooked" was the false material sense about people, and this sense must be changed. I felt strengthened by the certainty that it's all for "the glory of the Lord." I am able to rise above mortal fears because of God's will.
I cherished these truths for a week or so, and then the whole situation just went out of my mind. Six months later, I had another dentist appointment. No mention was made of the wisdom teeth. They simply said my teeth were fine. And I have never again felt pain in my jaw.
I am so grateful for the reassurance that I gain from the Bible. It is not God's will for us to suffer. The Bible truly is holy, because it is God's Word speaking to us, promising us that God is the answer. I know that every healing I experience is a fulfillment of this promise. And I have had more healings than I can count, in every area of life.