Healing of Discouragement
Discouragement eliminated! An artist's confidence is restored.
Categories: Abundance, Gratitude, Psalms
I do a large art show every Fall as part of a home studio tour, which is a lot of hard work. It is over 6 days and 2 weekends and involves 81 artists. People buy maps and visit our studios. It's a large venue. I was five days into it, and I hadn't sold an original. It was very discouraging. Thoughts started coming to me like, "I'm no good. No one likes my work." Although I could've paid off a mortgage with the compliments I got, you can't take compliments to the bank. At the same time, my husband and one of our daughters were auditioning for "Music Man." It has been one of my husband's dreams to play "Harold Hill," and our daughter wanted to play "Zaneeta." I was in my studio feeling really down and afraid that we'd find ourselves in an unfruitful place, afraid for myself, afraid for my husband and daughter.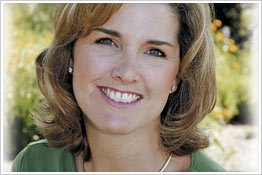 So I studied the 23rd Psalm all day. I wouldn't allow discouragement to take root. Every time a fearful or depressing thought came, I would reverse it. Although nothing tangible changed that day, I found myself on a new plane: joy and anticipation were back. At the very end of the next day, after the studio was closed, a woman came in. She was overcome by a watercolor I had painted years before. She stated that it was beyond what she would buy for herself, but that it had moved her and was exactly what she was looking for. She hadn't planned on going to my studio that day, but made a wrong turn and felt led there. Her mother had just given her the exact amount in a gift, and she had to have the painting. This showed me that because our work is originated by God, it is a complete gift: it is a blessing to us in creating it and a blessing to those viewing it. There were a lot of other good fruits from my work with the 23rd Psalm. My husband and daughter both got the roles in the "Music Man."
I think it's important to understand that we don't use God's power just to make good things happen in our lives or think, "If I just pray about this, I'll get what I want." That's not what it's about. We have to purify our desires. Our prayers may start out as pleading: "Please God, make this happen!" But as we pray, we find that we are purified. The psalmist says, "Create in me a clean heart, O God; and renew a right spirit within me" (Ps. 51:10). That "right spirit" is the blessing. Even though human circumstances haven't changed, at the moment of inspiration, we're a different person: we feel happy, satisfied, and aren't disturbed by what's going on. Jesus says, "I am come that they might have life, and that they might have it more abundantly" (John 10:10). We can have an abundance of the spirit of faith. God never places us in deprivation. As we come to be more trusting, more open to goodness, we see goodness exemplified in our lives. It might not be in the avenue we expected, but goodness will come. When I prayed that day, I gained complete confidence in God and felt so happy, knowing that my family and I were in His care. Good things did happen. To me, the 23rd Psalm is always available to every person in every situation. It answers our needs.