God Answers The Prayer Of A 7-Year-Old Boy
A boy's prayer about the pipes in his home was answered immediately, teaching him a lifelong lesson.
Categories: Gratitude
Many years ago, when my son was 7 years old, we were living in a small Nebraska town called McCook. My husband was pastor of a local church and our older son (17) was a typical teenager -- in love with his car and current girlfriend. He was a good kid, but struggling with his adolescence. It was winter, and we had an unusually fierce blizzard, bombarding our town with over 20 inches of snow, screeching winds of 60-70 mph, and temperatures that plummeted to 25 below zero. Our spacious and modern mobile home was on a nice deep lot in town. But mobile homes do have their weak points -- especially in the Midwest.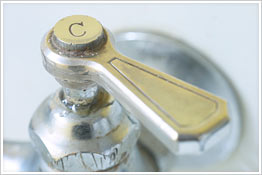 We had had no running water for 2 days: the pipes had frozen. My pastor-husband was beside himself, devoting every waking moment exclusively to serious worrying and predictions that the pipes would soon burst; and then we'd really be in trouble! He made sure every faucet in the house was turned on, and kept in that "on" position, so that the water would begin flowing as soon as the pipes thawed (which he fully expected they would NOT do). He spent a considerable amount of time at our kitchen table, with a pad of paper and pen, calculating what it would cost to re-plumb the whole house. Every now and then he'd say, "They're gonna burst! Just listen to that wind!" My job, it seemed to me, as the more cheerful half of this couple, was to keep the atmosphere in our home as lighthearted as possible. I capitalized on the adventure of the experience; the drama … the beautiful snowdrifts forming a labyrinth in our yard and creeping up our windows. "Listen to the wind howl! Isn't this exciting?"
That evening, as I knelt with our younger son by his bed for evening prayers, a truly amazing event took place: Since Erik was just 7, I was doing most of the praying-out-loud. He prayed the usual blessings for Mommy and Daddy and brother Kurt. Then, pausing a moment, he looked up at me earnestly and asked, "Don't you think we should pray for the pipes?"
Humbled, I immediately replied, "Yes, of course we should pray for the pipes." And we did. At the exact moment he prayed for the pipes, we suddenly heard a loud, rushing sound throughout the house. For a moment, we didn't know what it was. It was kind of scary. Then we knew -- the water had come on. The pipes were no longer frozen. We clapped our hands. We danced! What a happy, memorable moment it was!
God could have thawed those pipes at any time. The Creator of the universe didn't need our prayers to activate His power. That wasn't the point. The point was that He loved us, and He saved the thawing for the precise moment when a little boy would ask Him. By His beautiful timing, He taught a 7-year-old that He had heard his prayer, and He answered it right away. He also taught the rest of us that we would do well to imitate the faith of this young boy.
That little child has been a pastor for 6 years now, and has his own family started -- two boys, so far, and another on the way. I can't help but think that the experience with "God and the Pipes" made a lasting impression on his heart. I know it did on mine.
Be anxious for nothing, but in everything by prayer and supplication, with thanksgiving, let your requests be made known to God; and the peace of God, which surpasses all understanding, will guard your hearts and minds through Christ Jesus. (Rom. 4:6, 7)