Back Pain Healed
Mike Ritter shares how his never-ending involvement with God took foothold when his wife was healed of difficult back pain.
Categories: Health
I met my wife when I was in my late teens. We got married after college. She came from a spiritual background, unlike me. As a child, I only went to church on holidays to oblige my grandmother. But at age 16, I was involved in a terrible motorcycle accident that left me bedridden for two years. During that very difficult time, I had a revelation—that a caring Creator governed all, including me!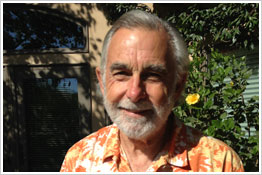 So I read the Bible on and off with my wife. We tried different churches when our children were small. I even became a Deacon in one. But one experience turned us wholeheartedly to God. My wife was having a difficult back pain that chiropractors couldn't fix. They even told us they couldn't do any more for her.
When she was in especially bad pain, she called someone to help pray for her. It was the first time we relied totally on God. My wife was healed within hours. That was the beginning of our never-ending involvement with God. And it was the first of a great many wonderful healings our family has had over the years.
I'm so grateful I learned that effective prayer is not just pleading or talking with God. Rather, prayer is listening to God with your whole heart, trusting that God has made us in His image and likeness, and that we are the very expression of God's being. Such prayer heals.