Teaching & Study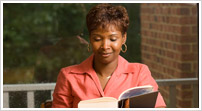 Are you a Sunday school teacher creating a lesson on a specific character or topic? Or are you doing indepth individual study?
Kids Korner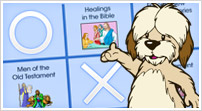 Play online games, print puzzles and games, listen to a Bible story, read about Bible characters, and tour the holy lands.
Everyday Living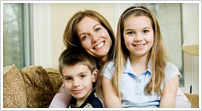 Articles, stories of healing, guest interviews, parenting features, and book reviews illustrate how the Bible helps us in everyday life.
Majestie by David Teems (Book Review) Explore the life of James Stuart, the 17th-century king, who was behind a literary translation of biblical proportions – the King James Bible. Author David Teems's "Majestie" is a witty biography of courtship and conspiracy, love and loss, that details not only the absolutist king but the creation of his bible, which is still revered and read today.
John Lupher (Part 1) Technology Entrepreneur (Guest) For John Lupher, successful entrepreneurship is about committing to personal growth, finding the Infinite within, and practicing unconditional happiness.
The Christ Power in a Storm at Sea (Healing) John Lupher shares how sailing in a storm at night awoke in him the desire and commitment to learn more about the Christ power and spiritual confidence that calmed the sea.
Drop the Agenda (Article) What would happen if we dropped our agenda and right there, in the moment of intensity, we loved?
Moving Forward with New Perspective (Parenting) Focusing on God brings a comforting perspective of God's tender care for us in all situations.
For Teens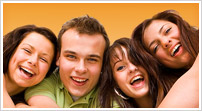 Read articles on identity and relationships, follow Q&A on a variety of topics, and be inspired to make a difference in your own community.
The Sun Shines. We Love. (Relationships) The sun shines on everyone. It doesn't pick and choose. Can we love like the sun?
Handling Emotions (Identity) How can we feel without letting emotions scare or control us?
The Sun Shines. We Love. (Make a Difference) The sun shines on everyone. It doesn't pick and choose. Can we love like the sun?
Finding Satisfaction (Q&A)
I've recently begun to realize how much more I have compared to peers in less developed countries. With that said, I always want more. Why is this?